About Our Site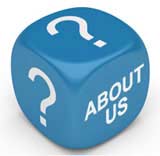 OzoneDepletion was formed to offer a unique reference point on expert advice on protecting the ozone layer.
What is ozone? Can changes in the composition of the Earth's atmosphere affect life on earth? What caused the hole in the ozone layer? Why are people so worried about it? How long has it been there, and who discovered it? Why is Antarctica particularly affected? What is the connection between ozone depletion and global warming?
OzoneDepletion contains the answers to these and many other questions. It explains what scientists have discovered so far, how they discovered it, what conclusions they have drawn, and what actions they believe to be necessary in the future.
But we can't leave everything up to the scientists. Everybody on the planet stands to be affected by issues such as ozone depletion and climate change that could significantly change the environment we live in. The broader our understanding of the many different factors involved, the better equipped we are, as individuals, to play our part in treating the environment with the care and respect it deserves, and to teach our children to do the same.
Find out from OzoneDepletion what the expected consequences of ozone depletion are, and which parts of the world are already affected; why the Montreal Protocol was so important; whereabouts the world's ozone monitoring stations are located and what they can do; and why we should never, ever, get rid of old fridges and certain other items through anything other than the proper disposal channels.

Related Articles in the 'Site Information' Category...