Countries Most at Risk from Ozone Depletion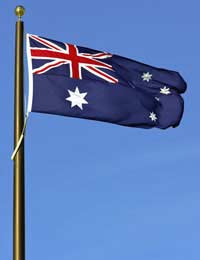 It is thought that ozone depletion and the separate issue of global warming have both already caused major changes all over the world.
But certain areas are more at risk from ozone depletion – and although people in Britain may feel fairly safe, the fact is that changes elsewhere in the globe will eventually have worldwide consequences.
Why Worry About a Hole in Antarctica?
You may think that a hole in the ozone layer over Antarctica isn't too important – after all, no-one lives there apart from research station staff.
However, the polar vortex traps ozone depleted air over the Antarctic in spring and every year, when this breaks up the ozone depleted air moves to nearby countries.
Widespread Consequences
These include Australia, New Zealand, Argentina and Chile and if, as many scientists believe, the North Pole begins to see more frequent polar stratospheric clouds in the future then this would cause severe ozone depletion over Alaska, Canada and parts of northern Europe.
Data collected in New Zealand suggests that people there are subjected to a drop of up to 10% in ozone levels after the annual break up of the polar vortex and its neighbour, Australia, has the highest rate of skin cancer in the world.
Why Australia is at Risk
Australia receives a lot more UV radiation than the UK. It is closer to the sun than Europe during the summer, increasing the intensity of UV exposure by around 7%. Coupled with its clearer atmospheric conditions, this means that people living in Australia face up to 15% more solar radiation than we do.
Over the past few years, extensions of the Antarctica ozone hole have spread as far as parts of Argentina, Chile and the British-owned Falkland Islands.
In 2000, measurements showed that ozone levels over a number of days were down by up to 70% - with levels dropping below 150 Dobson Units in some places.
Action in Argentina
Following this, the Argentinian government announced that it was introducing a new scheme to warn people when ozone levels had fallen significantly and in 2008, it launched a new programme to monitor stratospheric ozone.
The project will provide vital information about the effect of the Antarctic ozone hole on parts of South America and data is being passed on to the World Meteorological Organisation for use by ozone researchers.
More UV-B Research is Needed
In many other countries in the Southern Hemisphere, increased research is now taking place into the effects of increased UV-B exposure. Although it has long been known that many types of skin cancer and cataracts are linked to solar radiation, there is still a lack of information about its effects at different levels and on different organisms.
Ironically perhaps, while global efforts continue in a bid to prevent further ozone depletion, scientists have warned that the eventual closing of the ozone hole could dramatically alter the climate of the Southern Hemisphere and accelerate global warming.
In Europe at the moment, experts are more concerned about the effects of global warming and the health implications for us from "bad" ozone within the troposphere than the levels of stratospheric ozone.
You might also like...
Nerada, The problem with your thinking that we are causing the ozone depletion is ignorant. It has been said many times that taking away fluorocarbons from spray can has totally fixed the ozone holes. Or have you not kept up with the latest findings.
Micky
- 21-May-18 @ 4:00 AM
Ozone depletion is real dude. Scientists from different countries with different political ideologies have all shown satellite imagery that shows the ozone thinning. The only ones who think it's fake are the ones that don't make satellite imagery and are strong trump supporters who believe him when they say climate changes was a hoax made by the Chinese and Obama is not born in America, without even needing to look at his birth certificate.
Nerada
- 16-May-18 @ 9:43 PM
Ok sure if you want to beilive this stuff its so not real
Why?
- 16-May-18 @ 4:18 PM
All I can say is, it definitely isn*t as bad as it is here in New Zealand !!! The sun here kills!
Dam
- 30-Jan-18 @ 9:12 PM
What about india is it facing deplition if ozone
sak
- 26-Feb-16 @ 6:09 AM
Why Pakistan is at GREAT risk..???
pinku
- 22-Nov-15 @ 1:18 PM
Pakistan is in great danger of ozone depletion
Pro
- 29-Apr-15 @ 3:31 PM
Is Washington state affected by ozone depletion? If not why the intrensity of sun rays is high in Redmond which is in Washington satate?
neels
- 25-Mar-14 @ 5:42 AM
is Pakistan at the risk of ozone depletion?????????????? answer please
afee
- 10-Mar-14 @ 3:37 PM
Its good to know whats happening in world
William
- 13-Dec-13 @ 5:03 PM