Annual Ozone Protection Awards & Competition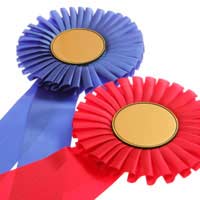 In 1990 the United States Environmental Protection Agency (EPA) set up an annual awards scheme for Ozone Layer Protection.
Open to entries from all over the world, the scheme is designed to recognise outstanding contributions that have been made to protection of our ozone layer.
Since 1990, more than 500 individuals, companies and public sector organisations have received an award.
New Award Category
A list of winners is published each year and those winners select the winners of the following year's awards. In 2009, the awards scheme was extended to include achievements in improving public awareness of the health dangers of exposure to UV radiation.Unfortunately, although there were a number of winners from the UK in the early years of the awards, there have been only a handful in most recent years and the majority of these have been individuals.
In 2008, the winners of Corporate and Government Awards were:
The Asada Corporation, Japan - for a project in which more than 10,000 air conditioning and refrigeration industry professionals studied the importance of proper refrigerant recovery and recycling to protect the ozone layer;
Australia's Quarantine and Inspection Service - for setting up a fumigation accreditation scheme (AFAS) to reduce methyl bromide use by using alternatives and encouraging recycling technologies;
Fiji National Ozone Unit – for phasing out ozone depleting substances
The Kingdom of Bahrain National Ozone Unit – for a number of ozone projects to reduce the import of and use of ozone depleting substances, plus its commitment to stop the use of CFCs by 2010;
The Kuwait National Ozone Committee - for a national action plan to convert consumer sectors to ozone-friendly technologies on a voluntary basis;
Nordiko Quarantine Systems of Australia – for a new process which recovers methyl bromide from shipping containers so that it can be sent for safe destruction.
There were no UK prize-winners in 2008 but in 2007, two British winners were featured in a special "Best of the Best" awards scheme.
UK Prize Winners
Dr David Liddy from the Ministry of Defence won an award for his leadership in the military phaseout of halons.
He is a specialist in halon replacements and was responsible for guiding the MOD's policies on ozone depleting substances and related research programmes.
Dr. Liddy had been part of the ministry's central Montreal Protocol and environmental policy organisations for more than 15 years and had recently taken part in an EU study which made recommendations on a timetable for future phase out of all halon for military use.
He was also a member of the United Nations Environment Programme (UNEP) Halons Technical Options Committee.
Another Best of the Best award went to Professor Ashley Woodcock from the University of Manchester for medical community leadership in the protection of the ozone layer.
Asthma Inhalers
Prof. Woodcock was co-chair of a committee which looked at the use of certain ozone depleting chemicals in medical products and championed the move to CFC-free alternatives for inhalers used by asthma and COPD suffers.
He was also involved in development of the EU transitional strategy for the phasing out of CFCs in inhalers and received an OBE in 2006 for services to the Montreal Protocol.
You might also like...