How the Ozone Layer Varies due to Geography and Seasons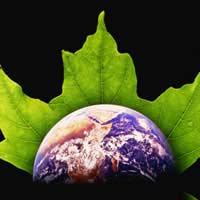 Many people think of the ozone layer as a kind of blanket above us but in fact it accounts for just a tiny percentage of the gases in the stratosphere and actual concentrations vary tremendously around the planet.
Ozone levels tend to be higher at mid and higher altitudes because of winds that move air with high ozone content towards the poles. Levels in most parts of the globe can vary on a daily basis and they are also greatly affected by climate and seasons.
Where is There Less Ozone?
The lowest amounts of ozone (apart from at the Antarctic in spring) tend to be found in tropical climates because the troposphere extends to higher altitudes there.
Levels are also more affected in hotter regions by a natural planetary feature, the volcano. A major volcanic eruption affects ozone as well as weather in the region.
In 1991, an eruption from Mount Pinatubo in the Philippines coincided with a 20% increase in the earth's ozone 'hole' the following spring and many experts believe that the increased hole occurred as a result of that eruption.
Tropical Winds
Every 26 months, tropical winds in the stratosphere alternate between easterly and westerly. This is known as Quasi-Biennial Oscillation (QBO) and causes changes of around 3% in ozone levels in different areas. Of course, these winds actually shift the ozone, rather than destroy it, so while levels drop in one region, they increase in another.
When calculating global ozone levels, it is also important to remember that the 11-year solar cycle means that UV radiation produced by the sun is not constant. It varies by several per cent over the time of the cycle.
The Ozone Project
In 1991, a huge project was launched with support from the European Commission to measure ozone in Europe.
The EASOE experiment lasted from November 1991 until March 1992 and involved 250 scientists from 18 different countries. They sent 1000 sounding balloons into the atmosphere and the data collected showed that ozone concentration was at its lowest ever in Europe.
However, researchers suggested that either the Pinatubo eruption or a particularly brutal anti-cyclone which had settled above the Arctic that winter could be responsible for the low levels.
More European Research
From 1993 to 1995, another project, known as SESAME, looked at middle latitudes.
This showed that ozone levels in Europe had dropped by around 30% but again, scientists concluded that a particularly cold winter – which brought the lowest recorded temperatures for almost 30 years - was a major factor in this drop.>
A third European ozone experiment took place in the winter of 1999 and involved the measurement of ozone and other gases from aircraft, balloons, satellites and instruments on the ground. It also sought to answer some of the questions raised by earlier projects.
Cambridge Research Unit
To better understand the changes in ozone levels in our part of the world, a European Ozone Research Coordinating Unit has been set up. Based at Cambridge University, it co-ordinates research, workshops and conferences related to ozone within Europe.
You might also like...