Monitoring the Ozone Layer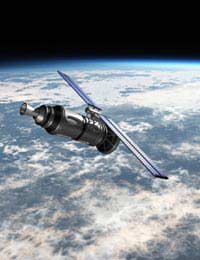 Following the discovery that the earth's ozone layer had been depleted, the planet's ozone levels came under great scrutiny from many different quarters.
Today, there are dozens of organisations or projects around the globe which monitor the ozone layer on a regular basis.
The Earth System Research Laboratory, a division of the US government's NOAA organisation, carries out research into the chemistry and dynamics of the stratosphere, with particular emphasis on processes that affect our ozone layer.
Other Major Monitoring Projects
The World Meteorological Organisation also undertakes a variety of climate research programmes and issues annual bulletins in partnership with the Cambridge-based European Ozone Research Co-ordinating Unit.
In addition, there is a Network for the Detection of Atmospheric Composition Change which includes more than 70 remote-sensing research stations and a United Nations programme which examines issues relating to both ozone levels and climate change.
Many individual countries also undertake their own ozone monitoring and there are monitoring networks everywhere from Austria to Australia.
New United Nations Station
In 2008 the United Nations announced the setting up of a new cutting-edge station in the Persian Gulf.
It said the new station will fill serious gaps in the current ground and satellite figures available for some areas. Currently, there are several regions including Siberia and parts of Africa where data is lacking about both the climate and ozone levels.
In addition to ground-based monitoring, a number of satellite missions have provided invaluable ozone data.
The Earth Probe Mission
In 1996, NASA launched an Earth Probe spacecraft to begin a two-year ozone monitoring mission. In fact, the Earth Probe collected valuable ozone data for 10 years before its transmitter failed in December 2006.
NASA believed that Earth Probe was still collecting data but with no way in which to retrieve its information, it decided to close down the mission.
Earth Probe had no remaining fuel so it wasn't possible for it to be brought back through a controlled re-entry and it is now in "slow tumble". However, it is not expected to re-enter Earth's atmosphere for decades.
Aura Now Orbiting Earth
Satellite data is now being provided by Aura, a new spacecraft launched in 2004, which repeats its course roughly every two weeks and provides measurements for virtually every country on Earth.
By repeating its track in this way, it is building up regular geographical data for each different location which allows scientists to monitor changing atmospheric conditions throughout the mission's life.
Advanced Measuring Instruments
Designed for a six-year lifetime, the Aura orbits at just over 700 km in a sun-synchronous orbit. It is equipped with four state-of-the-art measuring instruments which together allow experts to track changes in the ozone layer, air quality and climate.
Its instruments include a High Resolution Dynamics Limb Sounder, Microwave Limb Sounder, Ozone Monitoring Instrument and a Tropospheric Emission Spectrometer.
Aura, one of more than a dozen NASA crafts which have provided data over the past 15 years, is tracked through a network of ground stations and satellites and its data is downlinked to polar ground stations in Norway and Alaska.
You might also like...