Research into the Ozone Layer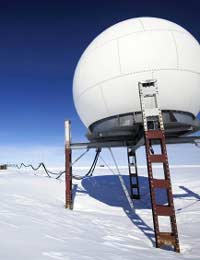 To be able to protect our ozone layer from further damage, it's vital that we find out more about it – and the effects that our actions have upon it.
Given its importance to life on earth, it's hardly surprising that the United Nations, together with individual governments in a number of countries, have funded an increasing amount of ozone research over the past 20 years.
In the USA alone, there are several organisations which include ozone research within their remit.
Wide-Ranging Research
For example, NOAA (the National Office of Oceanic and Atmospheric Research) currently operates the Earth System Research Laboratory (ESRL) based in Colorado.
Researchers conduct both laboratory and field research into ozone and also use computer modelling to study the issue.
In 1986, the forerunner to ESRL mounted an expedition to Antarctica following the discovery of the ozone hole. The data they collected, together with research conducted a year later, proved conclusively that it was gases produced by mankind that were responsible for the hole.
Polaris Mission
In 1997, NOAA's Polaris Mission led to a better understanding of the chlorine destruction of ozone and helped researchers to more accurately calculate future ozone depletion.
Instruments built by NOAA are now used all over the world to provide extremely accurate measurements which enable researchers to spot small regional changes in ozone over a prolonged period and examine the local distribution of ozone.
European Space Agency
Closer to home, the ESA carries out meteorological research which also contributes to our knowledge of the ozone layer and the European Commission has also funded a number of research programmes.
The European Ozone Research Coordinating Unit, set up in 1989, is based at Cambridge University and coordinates research within Europe. It has brought together the global atmospheric science community through a range of campaigns, newsletters and a coordinating office.
The unit also coordinates Scout-03, a 15 million Euro research project which began in 2004 and ends in 2009.
Since 2004, scientists with Scout-03 have been studying the connection between climate change and stratospheric ozone in the Arctic region.
Unlike Antarctica, where almost total ozone loss occurs on an annual basis, ozone loss in the Arctic is much less – but it is happening and losses of almost 50% have been seen at certain altitudes over the past few years.
Ozone Answers
Through a variety of research projects, Scout-03 hopes to answer a number of questions such as how long it is likely to take for the hole in the ozone layer to repair itself as CFCs in the stratosphere fall.
In 2008, researchers with Scout-03 took part in a major balloon exercise in Brazil to investigate transport from the tropical tropopause (the area between the troposphere and the stratosphere).
Almost 100 people were involved in the project which looked at the microphysics of aerosols and clouds and the impact they have on the atmosphere in the region.
United Nations Action
In 2008, the United Nations Environment Programme (UNEP) announced that a new cutting-edge monitoring station – the first in West Asia - would be established in Qatar.
UNEP says the new station is vital to plug the gaps in existing data so that it can establish whether the action taken over CFCs was sufficient to halt the ozone damage or whether additional steps need to be taken.
Qatar has also unveiled plans for a global centre into the research and development of ozone and climate friendly technology and appliances.
OZONE DEPLETION IS FOR SALE.
This website is for sale [more info].
You might also like...